First of all; Happy new year! Hope you all had a great time celebrating the start of 2017. The last year went by quite fast. A year were I started doing internet marketing again after a few years of silence… Glad I did because December was another good month for my AdSense earnings.
Google AdSense income December
€403,36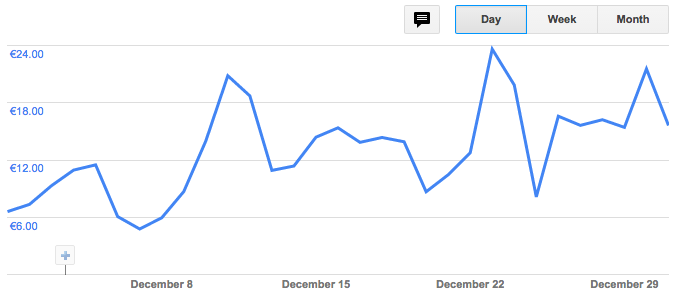 Highest day – Fri, Dec 23, 2016 – €23,62
Lowest day – Wed, Dec 7, 2016 – €4,77
Reached €400 a month on AdSense with one of my travel related sites bringing in 90% of it. The site has some top rankings in google.nl and keeps on doing great. The site gets around 20,000 unique visitors monthly. I think the site is on its max in its current state. I have plans to add more content and other areas that I didn't touch yet… I see potential.
I started working on a new site in the financial niche. I work there so I have a bit of experience in it. AdSense clicks are high as well. Have to try it 🙂 Will keep you updated on that as well.
Most valuable ad requests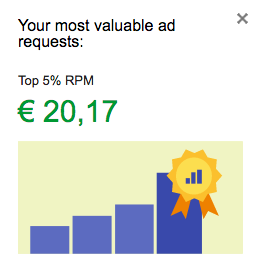 Google AdSense statistic; Best performing traffic is doing over €20,- per 1000 views.