Last week I decided to put up some Google AdSense ads on the neglected creditcard site I started 2 years ago. In the past I have been earning a decent amount with Google AdSense. Some months were over €500,- which is a nice extra. But I am starting at zero again. The ads are online for a little over a week now and in the image below you see the results of the last 7 days.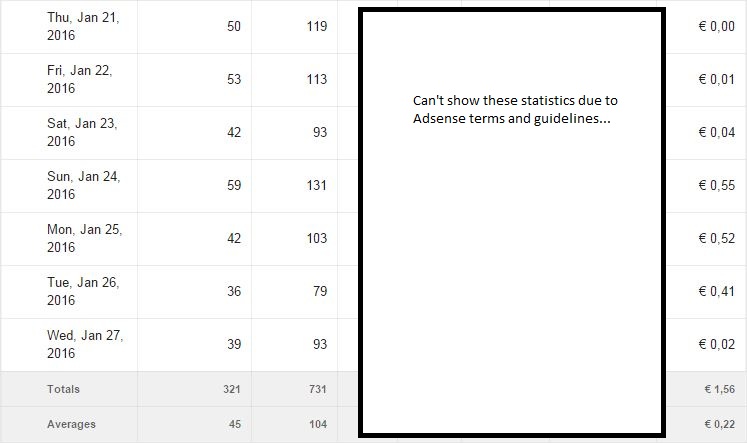 A bit over €1,50 in the last 7 days. Makes an average of €6,- a month. Not something to brag about… As I am back with new motivation and putting in hours again to create new content and links I expect the earnings to climb.
Google AdSense Goal
I just came up with a new goal of earning €100,- monthly with Google AdSense in the month of April. That gives me a full two months to do whatever it takes to make that €100,- in April just on Google AdSense. After this I will set a new goal, but lets first see if I can make it to this one!
If any of you is starting with Google AdSense and has some questions, please ask me in the comments and I will be happy trying to help you out.