AdSense income from last month broke a record 322 euro. The month November did even better. My main site had a few very good days in the early weeks of November… The last days of november were back to normal though.
Google AdSense income November
€349,09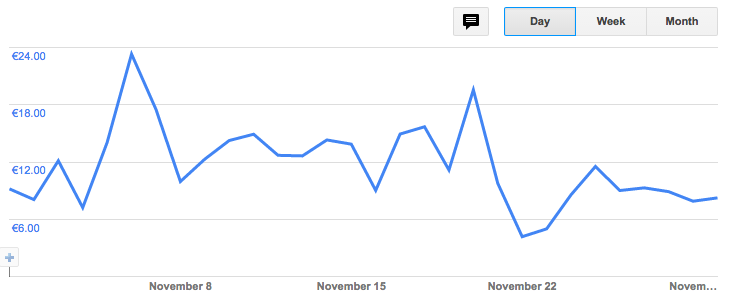 Highest day – Sun, Nov 6, 2016 – €23,31
Lowest day – Tue, Nov 22, 2016 – €4,17
Again last month I didn't do any work on my sites… I know this is a bad thing but the month broke an AdSense record. Rankings are stable, traffic is stable.
What did you make last month? Any questions? Let me know in the comments.