October was a good month. I was expecting a slow decline in AdSense income because the travel season is over. I was wrong. AdSense income for October brought in a record for this year. Yes I broke the €306,26 in August.
Google AdSense income October
€322,57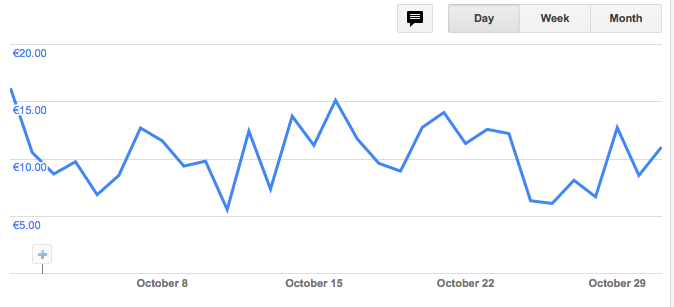 Highest day – Sat, Oct 1, 2016 – €16,19
Lowest day – Tue, Oct 11, 2016 – €5,58
The amount of work I did on my sites last month was minimal. I didn't update anything and was just checking from time to time if my sites were up. I got a new idea for a good AdSense site which I need to start this month.
I am curious about your experience with AdSense. Let me know in the comments 🙂